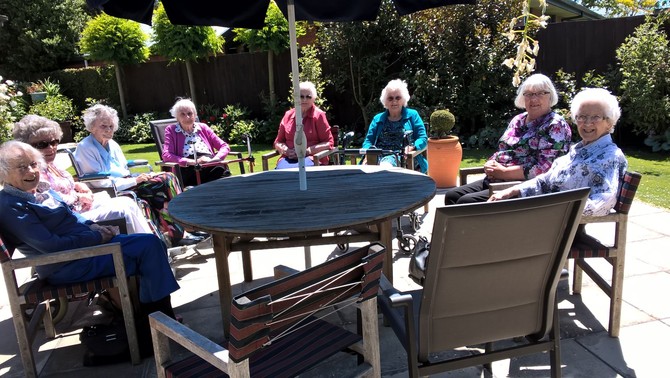 On the 14th November, 8 residents went to WesleyCare Manager Fran Pucilowski's house for a delightful High Tea. The day was sunny and everyone was looking forward to the outing. Fran was on annual leave at the time so Residents Advocate Robyn Swain joked that she must have been missing work too much!
Fran prepared a spread of beautiful, petite afghan and belgium biscuits along with mixed sandwiches. This was washed down by Dilmah tea from a fine bone china High Tea set. Everything was placed on gorgeous linen.
Over tea the residents reminisced of the days when silver, serviettes and bone china were enjoyed more regularly. They also swapped stories of Canterbury show days gone by and recalled the racing and dresses.
WesleyCare residents enjoy weekly outings to a variety of places in Christchurch and beyond. They take in places of interest such as Rangiora and Lincoln and do simple things such as having an ice cream or visiting a garden. The outings are twice weekly over summertime.