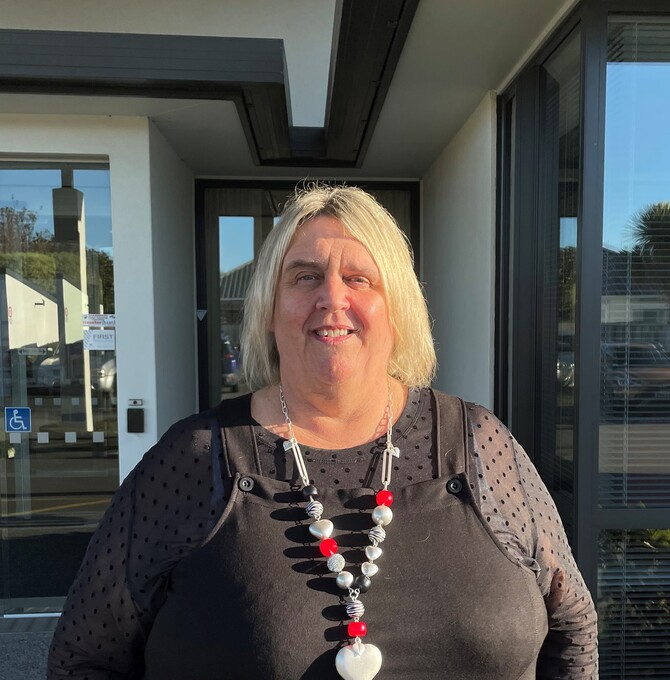 The Christchurch Methodist Mission is very pleased to welcome Donna Coxshall as the new manager of WesleyCare. Donna comes to us with a strong career in the management of care of older people, having managed a private retirement village in Ashburton for the last seven years and Glenwood Home for older people, run by an Anglican and Methodist trust board, prior to that.
Donna has spent her working life in aged care or community care leadership. As a manager for 14 years at New Zealand's largest health care provider, Healthcare NZ, Donna would send healthcare workers out to provide in-home care for clients. After the Canterbury earthquakes, she went to the district health board at Timaru before entering the aged residential care sector.
Donna is pleased to return to the not-for-profit sector from a private residential facility. "There is quite a difference. It's nice to come back to this model again as there is not too much focus on sales." She laments the upcoming generation of older people who don't own their own home and will not be able to buy a serviced property.
No stranger to a challenge, Donna completed her business degree while all seven grandchildren were little. When not working, she's taking care of two cocker spaniels, who are treated like children now that her own children are no longer at home. One is particularly mischievous and Donna spends a lot of time dog training!
Proximity to all seven grandchildren was a drawcard in her decision to move to Christchurch. "There's nothing better than being a grandmother. It's all care and no responsibility and you can give them back at the end of the day. We've come back for family reasons, to be closer and more supportive," she says.
Donna has appreciated the warm welcome afforded her by colleagues and the supportive, team environment.