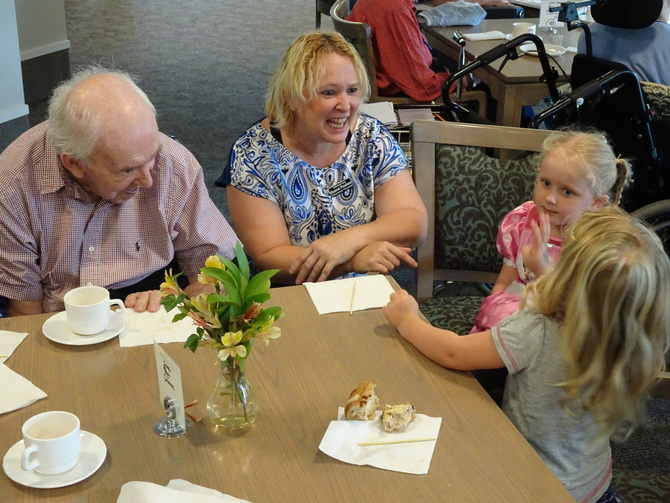 WesleyCare was filled with fairy bread, singing and bubbles on Monday 5th March as children and staff from Aratupu Preschool & Nursery popped around for morning tea. They helped a group of about 20 residents observe Children's Day – a nationwide initiative that sees a number of community days being organised to celebrate children.
Residents enjoyed having conversations with the children and hearing them sing a number of songs. A morning tea of fairy bread and fruit kebabs was served along with tea and coffee for the adults. Afterwards, everyone headed out to the courtyard to blow bubbles. The children had a great time trying to catch bubbles big and small!
Our thanks to the teachers at Aratupu for organising this special morning and to all the children who really lit up the resident's day.