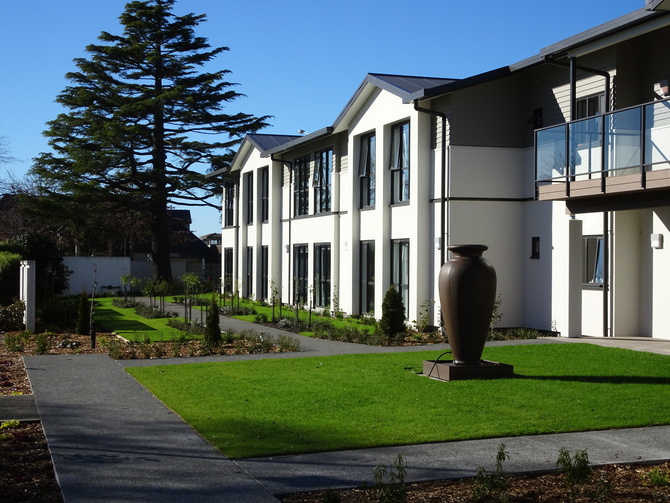 In addition to helping to provide high quality, affordable care, the generosity of donors makes Chaplaincy services possible and covers unavoidable expenses such as nursing bureau costs when rostered nurses and healthcare workers are ill. Donations also enable us to buy specialised medical equipment not covered by Te Whatu Ora (Health New Zealand).

Indeed, it was the generosity of people leaving a gift in their will to the Christchurch Methodist Mission that enabled WesleyCare to be rebuilt in 2015. Today, WesleyCare is a modern facility with spacious rooms and en suites for residents, and beautiful gardens to look out on or wander in.

However, the need for donations doesn't end with a new building. Residents today come to WesleyCare with high and complex needs, and specialised equipment such as ceiling hoists, air mattresses, and special shower chairs are all necessary to support the comfort of residents and protect staff from injury. Our full-time Chaplaincy service offers support to residents and their families, particularly near the end of their lives. These items are not funded by Te Whatu Ora and as WesleyCare charges only modest premium room charges, we rely on fundraising to meet these costs.

CMM is therefore extremely grateful when a resident leaves a gift in their will to WesleyCare, or the wider Christchurch Methodist Mission. Such a gift enables us to fund these additional items and to plan ahead.

CMM Executive Director Jill Hawkey says: "Even a very small gift can make a significant difference to the care that WesleyCare is able to provide. It can purchase a piece of equipment that we wouldn't otherwise have–something that makes everyone's day easier. A gift in your will, regardless of size, can make a substantial difference to the lives of our residents."


We take great care to respect the wishes of a donor and appreciate the high level of trust in which donors hold us. Please consider taking the time to discuss a bequest to CMM with your family, and feel free to contact our Fundraising & Communications Manager, Michael Herman michaelh@mmsi.org.nz, with any questions.